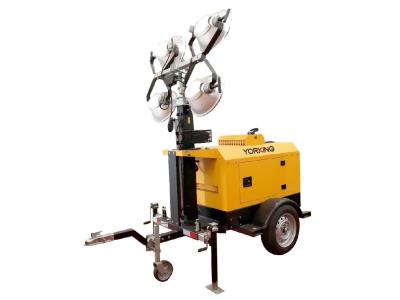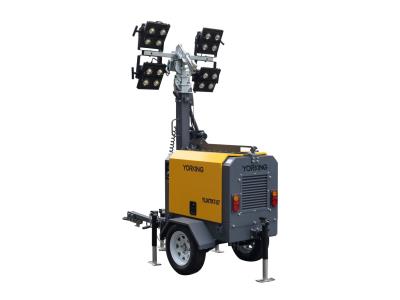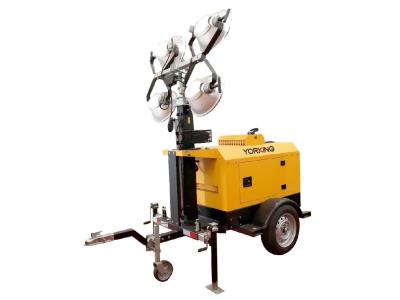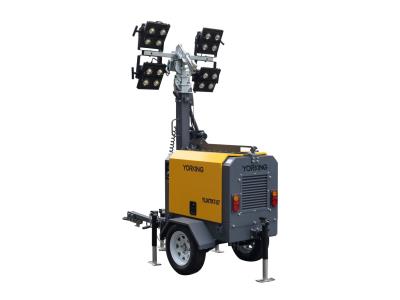 Light tower
Recommended by CCCME
Product Details

Company Profile
With compact structure and light weight, our light tower is easy for moving. Optimized lifting rod is easy for operation. Light tower installation structure is strong enough, so that its wind resistance level can achieve 6, ensuring lighting supply in different working conditions. To meet different demands, there's LED and metal halide lamp for customer choose. We provide the tailor-made lighting and power solution with high efficiency and safety for different applications.
Various telescopic mast:
We can provide 4.5-9meters height aluminium alloy or galvanized mast.
Different mast lifting method:
The mast can be operated either by manual, electric, pneumatic or hydraulic.
Reliable and safe design
We apply high quality and high luminous flux metal halide lamp and LED lamp for customer choose. Besides, the light tower is powered by reliable engine. Safety is always in the top position while design.
User-friendly structure design:
The small portable lights powered by portable gasoline generator features four wheels and steering handle, which is very easy for moving just by one operator. As to trailer type light tower, there's big fuel tank ensure long time running without refueling. Besides, we add the additional outlet terminal for powering other equipment. To make the operating easier, we provide the optional remote control function of the lights.